If the book you're reading contains:
Hidden magical spaces

Secret magical underworlds

Real-world mythologies
Supernatural forces

Contemporary slang

Pop culture references

Modern technology
Then chances are, you're reading a Contemporary Fantasy.
In some cases, the fantasy elements may take a back seat to other plot elements like family drama, romantic relationships, the day-to-day drama of school and work, or current social issues. Many times, magic may serve as a lens to spotlight these real world elements in a new way.
Contemporary fantasy books sometimes go by other names, like urban fantasy, low fantasy, and magical realism. "Urban" fantasy applies to stories set in large cities. "Low" describes any fantasy story where magic takes a back to seat to real-world elements. Magical Realism, blending Latin American mythology with real-world elements, first came to popularity in the 1950s.
Check out some new and nearly new Contemporary Fantasy titles:
Adults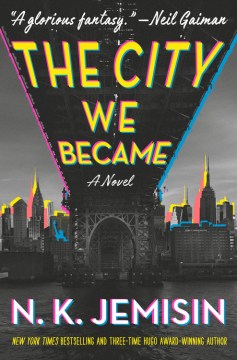 The City We Became (2020) by N.K. Jemisin
"Every great city has a soul. Some are ancient as myths, and others are as new and destructive as children. New York? She's got six. When a young man crosses the bridge into New York City, something changes. He doesn't remember who he is, where he's from, or even his own name. But he can feel the pulse of the city, can see its history, can access its magic. And he's not the only one."
Jemisin is a three-time Hugo winner for her Broken Earth series.
Magic for Liars (2019) by Sarah Gailey
"Ivy has an almost sustainable career as a private investigator, an empty apartment in the rapidly gentrifying Bay Area, and a slight drinking problem. She doesn't in any way wish she were like Tabitha, her estranged, magically gifted twin sister. But when Ivy's skills are required to solve a gruesome murder at Osthorne Academy for Young Mages, everything she has ever believed will be called into question."
Gailey has also written a series of westerns featuring feral hippos roaming the Mississippi river delta.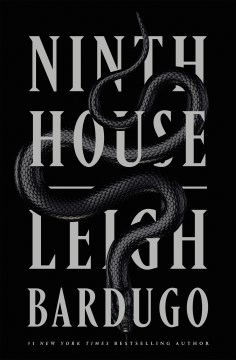 Ninth House (2019) by Leigh Bardugo
"Surviving a horrific multiple homicide, a girl from the wrong side of the tracks is unexpectedly offered a full scholarship to Yale, where her mysterious benefactors task her with monitoring the university's secret societies."
Where does the fantasy come in? Alex can see ghosts, and the secret societies she monitors conduct magical rites. This is popular YA author Bardugo's first book for adults.
Teens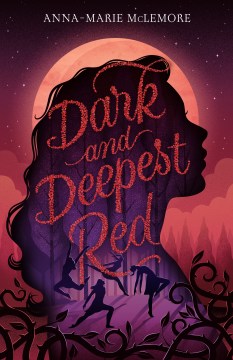 Dark and Deepest Red (2020) by Anna-Marie McLemore
"A pair of red shoes seal to Rosella Oliva's feet, making her dance uncontrollably. They draw her toward a boy who knows the dancing fever's history better than anyone: Emil's family was blamed for a mysterious fever five hundred years ago. But there's more to what happened in 1518 than even Emil knows, and discovering the truth may determine whether Rosella survives the red shoes."
McLemore's novels offer a fresh and inclusive twist on Latin American magical realism.
Infinity Son (2020) by Adam Silvera
"Growing up in New York, brothers Emil and Brighton always idolized the Spell Walkers—a vigilante group sworn to rid the world of specters. While the Spell Walkers and other celestials are born with powers, specters take them, violently stealing the essence of endangered magical creatures. Brighton wishes he had a power so he could join the fray. Emil just wants the fighting to stop."
This is popular YA author Silvera's first fantasy novel, and the first in a new series.
Last Bus To Everland (2019) by Sophie Cameron
"Brody Fair feels like nobody gets him: not his overworked parents, not his genius older brother, and definitely not the girls in the projects set on making his life miserable. Then he meets Nico, an art student who takes Brody to Everland, a 'knock-off Narnia' that opens its door at 11:21 pm each Thursday for Nico and his band of present-day misfits and miscreants."
Cameron's first novel, Out of the Blue, features angel-like beings falling from the sky.
Kids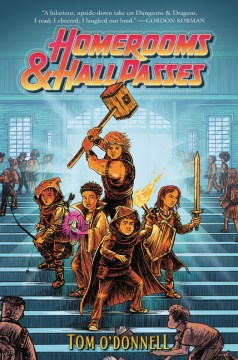 Homerooms & Hall Passes (2019) by Tom O'Donnell
"In their free time, our heroes — Thromdurr the barbarian, Devis the  thief, Vela the paladin, Sorrowshade the Gloom Elf assassin, and Albiorix the wizard — meet up once a week to play Homerooms & Hall Passes: a role-playing game where they assume the characters of average American eighth graders. But when the five young adventurers are magically transported into their H&H game by an ancient curse, they must band together to survive their toughest challenge yet: middle school."
O'Donnell also wrote the Hamstersaurus Rex series.
Tristan Strong Punches A Hole In The Sky by Kwame Mbalia
"Seventh-grader Tristan Strong feels anything but strong ever since he failed to save his best friend. All he has left of Eddie is the journal he wrote stories in. Tristan is dreading the month he's going to spend on his grandparents' farm in Alabama, where he's sent to heal from the tragedy. On his first night there, a sticky creature shows up in his bedroom and steals Eddie's journal. Attempting to wrestle the journal out of the creature's hands, he accidentally rips a hole in the sky above MidPass, a volatile place with a burning sea, haunted bone ships, and iron monsters."
Tristan Strong is published through the Rick Riordan Presents imprint. Their goal is to introduce readers to authors from diverse cultures and backgrounds.
When You Trap A Tiger by Tae Keller
"When Lily and her family move in with her sick grandmother, a magical tiger straight out of her halmoni's Korean folktales arrives, prompting Lily to unravel a secret family history. Long, long ago, Halmoni stole something from the tigers. Now they want it back. And when one of the tigers approaches Lily with a deal –return what her grandmother stole in exchange for Halmoni's health — Lily is tempted to agree. But deals with tigers are never what they seem!"
Keller has also written a realistic fiction novel, The Science of Breakable Things.
As widely diverse as these books are, they all have three elements in common: a real-world setting, a modern timeline, and a little (or a lot) of magic.
Get more great reading recommendations from library staff with our new What's Next service. Answer a few questions about what kinds of books you're interested in, and we'll select books for you. Watch this video to see how it works.